Ethical and Legal issues of Mobile Health-Data – Improving understanding and eXPlainability of digitaL transformAtion and data technologies using artificial IntelligeNce [EXPLaiN]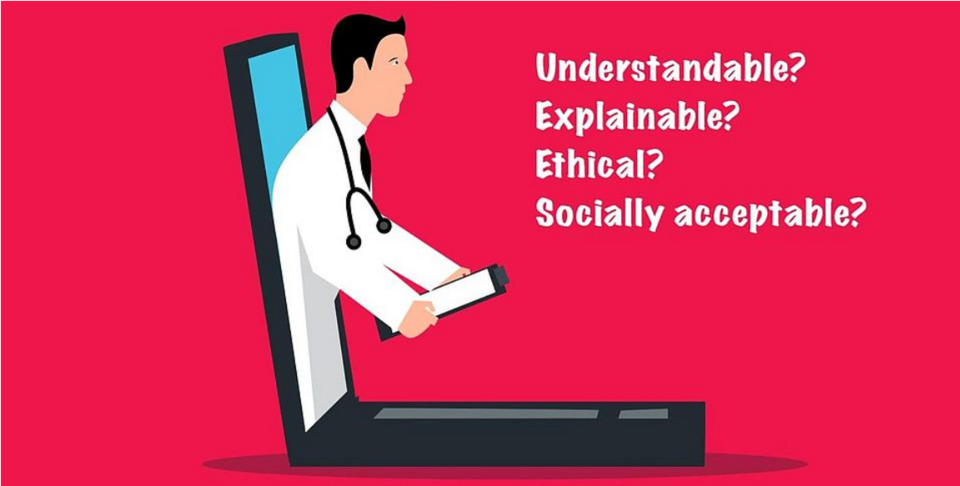 The promise of artificial intelligence (AI) for the analysis of digital health data has been globally recognized due to the potential benefits for research and clinical practice. However, the use of AI for the analysis of health data obtained for wearables devices or digital medical data, has raised concerns regarding bias, data protection, lack of transparency and explainability that have yet to be resolved.
EXPLaiN investigates these concerns and clarifies the legal and ethical issues that need to be resolved for the collection, usage and analysis of digital health data with AI methods. In particular, our project critically investigates the opportunities and challenges of using AI at Swiss university hospitals by examining experts, doctors and patients' views. We examine these questions related to two existing types of data collected in such hospitals. The first type concerns mobile data collected in cardiac patients via smartwatches. The second type consists of surgery data collected via existing patient data management systems.
Led by the Institute of Bio- and Medical Ethics of the University of Basel (Prof. Dr. Bernice Elger), this project brings together partners from university hospitals in German and French-speaking Switzerland, technology experts from ETH and Swiss Institute of Bioinformatics and legal experts. By doing so, we aim to better understand from an interdisciplinary perspective data protection, the explainability of AI methods and the concerns of medical personnel and patients. The SNF is providing EXPLaiN with 100% of the necessary financial resources.
Objectives:
The four objectives of the project are:
To understand the needs and barriers of using health data and AI analysis. As examples for an interdisciplinary discussion we will test machine learning solutions using anaesthesia and cardiology databases.
To analyse the existing regulatory framework by studying the ethical and legal regulations in Switzerland and Europe.
To collect new information from medical staff and patient interviews in Switzerland concerning knowledge, views and concerns of using digital technologies
To bring together the results of the three previous objectives in order to clarify regulatory concerns, develop information and training material for the involved parties.
Project impact:
The results of this project will not only benefit the academic field but will lead the path toward greater integration of AI analysis of health data, in an ethical and socially beneficial way. We will cooperate with swiss university hospitals that will benefit from the AI solutions developed for this project. Furthermore, we will disseminate our findings with stakeholders such as experts, medical staff, patients and hopefully the interested public that will find our work useful.
Updates:
Analysis of Artificial Intelligence and the Doctor-Patient Relationship (publication submitted)
We continuously disseminate information on this website. Please stay tuned.